Welcome to Bus Safety Week in the Yarmouth Schools, culminating with Bus Driver Appreciation Day on Friday! Students will be participating in bus safety drills throughout the week, and we encourage all automobile drivers to rededicate themselves to watching for buses, bikers, and pedestrians as our students travel to and from school each day.
YFD has cleared the sensor at Harrison Middle School and taken measurements to determine there is no danger to the school. Students and staff are re-entering the building at this time.
A gas detector in the kitchen has set off the fire alarm at Frank H. Harrison Middle School. Students and staff have evacuated the building and the Yarmouth Fire Department is on the scene. We will notify you when the building is cleared for occupancy.
Welcome to the 2023-2024 school year. Please be aware that buses and drop-off lines may be a bit slower than normal these first few days. Have a great year!
Please VOTE in the Yarmouth town elections and the school budget referendum. Voting takes place in the YHS gymnasium tomorrow (TUESDAY, JUNE 13). Polls open at 6:00 a.m. and close at 8:00 p.m. THANK YOU!
Yarmouth's electric buses are hitting the road for the first time this afternoon. Ms. Carlson and Mr. Thompson will be transporting students home in a super-quiet and eco-friendly fashion. Keep an eye - and an ear - out for these blue-trimmed beauties!
Please consider attending tomorrow evening's Town Meeting (Tuesday, June 6), where you will have the opportunity to vote on the proposed Yarmouth School budget for the 2023-2024 school year. The meeting begins at 7:00 p.m. at YHS.
https://www.yarmouthschools.org/page/budget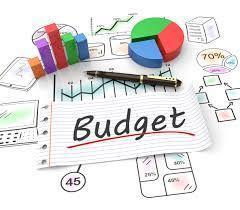 Yarmouth School Department buses 6 & 12 will be running later than usual this morning due to road conditions in isolated areas. Some areas of Princes Point and Baywood Lane are inaccessible at this time.
In case you missed it, HMS Robotics, YHS Playmakers, and YHS Titan Challenge competitors all captured first-place finishes in statewide competitions in recent weeks! See all three news articles here:
https://www.yarmouthschools.org/
Go Clippers!
Yarmouth High School was evacuated moments ago as a sensor in the kitchen set off the alarm system. Yarmouth Fire and Rescue responded and cleared the building for occupancy within a few minutes. Students and staff are back inside the building at this time.
Yarmouth Schools will have a remote school day today – Tuesday, March 14. Teachers will be providing lessons in digital format this morning and our final student day for the year remains Thursday, June 15.
Due to the forecast of a day-long snowstorm, Yarmouth Schools will have a Remote Learning Day on Tuesday, February 28. Students should follow the schedules provided by teachers for today's lessons.
Recognizing that students may be waiting for buses indoors or in vehicles tomorrow morning, Yarmouth's bus drivers are prepared to allow an extra moment or two for students to arrive at the bus stop. Bundle up!
There will be no MORNING PRE-K today. We should have announced that earlier - we apologize for the oversight.
There will be a two-hour delay to the start of schools in Yarmouth today, Thursday, January 26. Buses will run two hours later than usual. The day will end at the usual time.