BEYOND 2020:
Empowering Yarmouth's students, 2022-2027.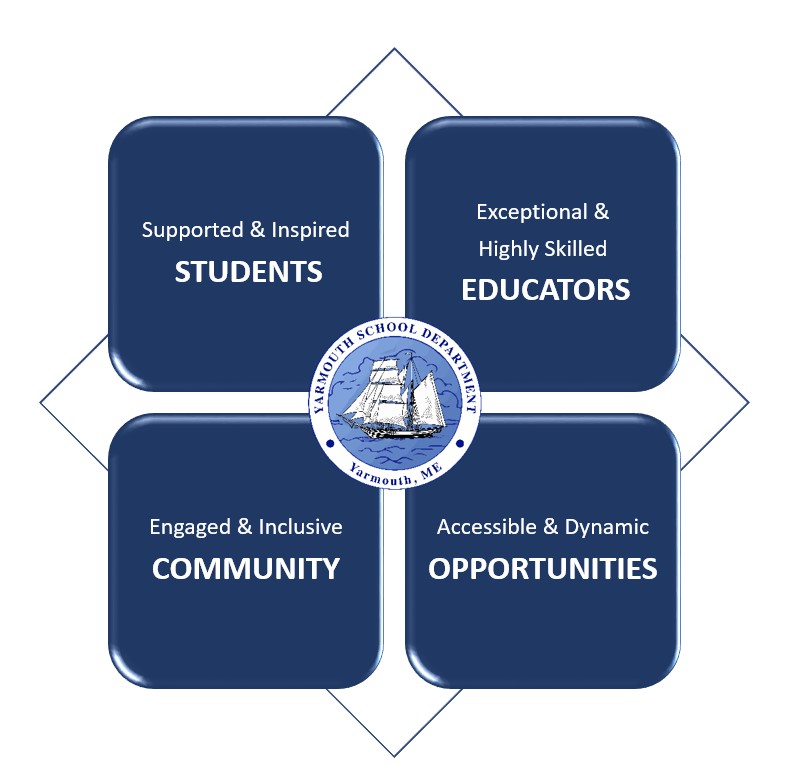 On June 17, 2022 the Yarmouth School Committee adopted a new strategic plan spanning the 2022-2027 academic years. This plan was developed over the course of the 2021-22 school year by a team of staff, parents, and community members after seeking input from faculty and the community through surveys, staff meetings, and a public forum.
We're pleased to present Beyond 2020: Empowering Yarmouth's students, 2022-2027 in digital format, here. The plan will be distributed in hard copy throughout the district, with posters to be hung in each classroom and gathering space at each school by the fall of 2022.
OUR MISSION
Yarmouth Schools empower all students to lead fulfilling lives in a changing world.
OUR VISION
Yarmouth Schools will enrich the life of each student through meaningful learning opportunities that foster academic curiosity, career aspiration, civic engagement and global awareness.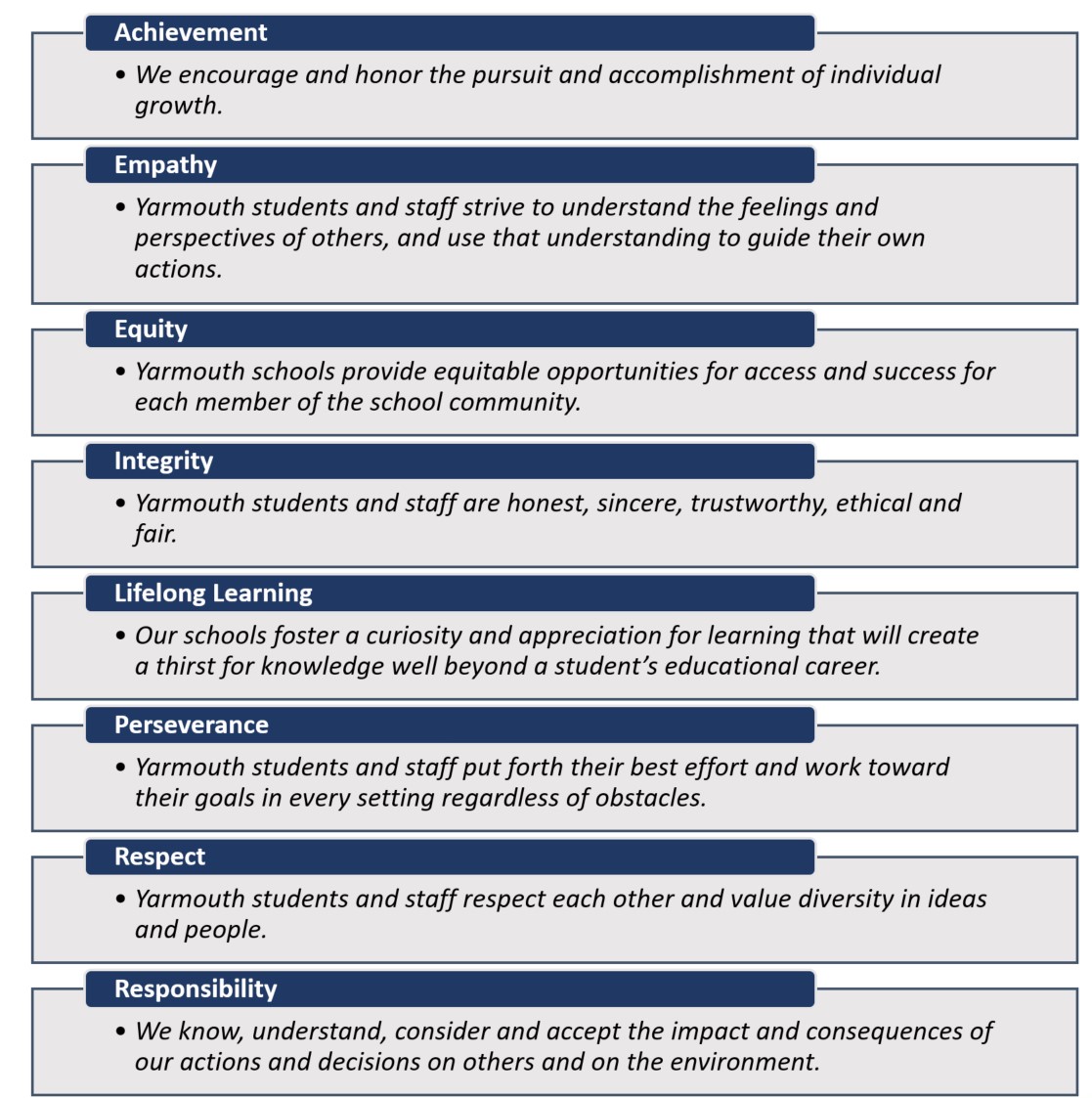 OUR BELIEFS ABOUT LEARNING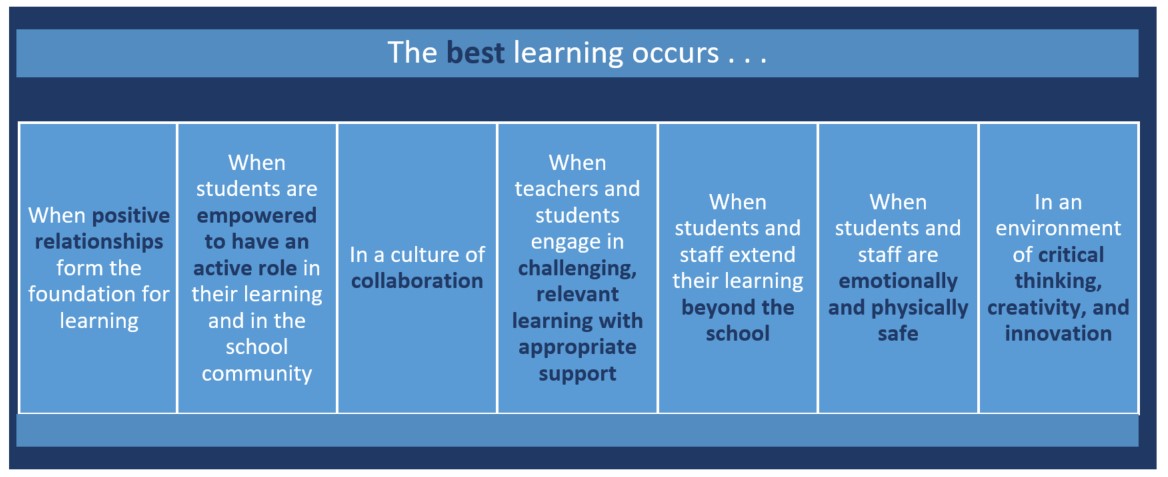 PORTRAIT OF A YHS GRADUATE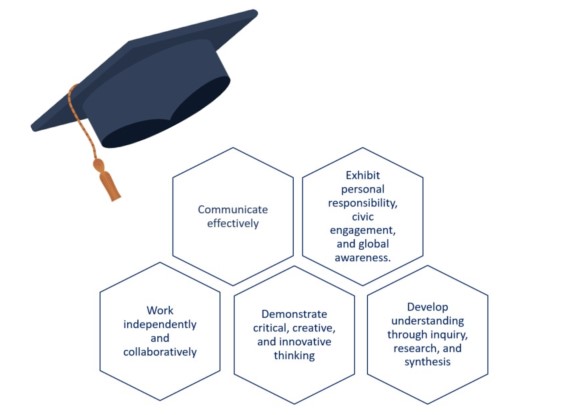 FOCUS AREAS
Beyond 2020 identifies four Focus Areas that will receive significant attention in the next five years:
Supported & Inspired STUDENTS

Exceptional & Highly Skilled EDUCATORS

Engaged & Inclusive COMMUNITY

Accessible & Dynamic OPPORTUNITIES
To read about the Action Strategies that will be employed within each Focus Area, please access a pdf version of the Plan here.