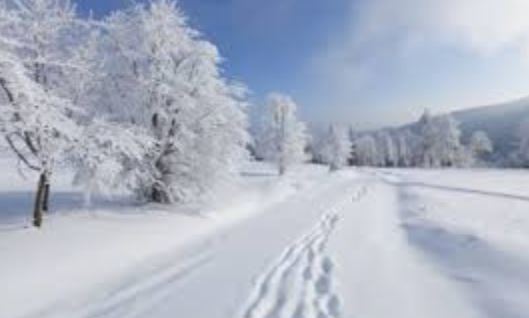 Snow days in the new era of Remote Learning
Yarmouth Schools
Tuesday, December 15, 2020
Superintendent of Schools Andrew Dolloff has announced a new plan regarding school delays and closures as we head into the winter season.
Yarmouth Schools will now consider four options when facing questionable conditions:
School to be held as scheduled
School to be delayed by two hours
School to be held remotely (new this year - read more, below)
School to be cancelled for the day
Remote Learning Day
This option will be used on days when travel is not advisable, but power and internet services are not significantly impacted. We will use this option on Wednesdays, and on other days of the week after the first two "no school" days, to provide for continuity of instruction and minimize the likelihood of the school year extending beyond mid-June.
To reiterate this point: The first two days on which travelling is dangerous, we will close schools and call the traditional" snow day" – unless those days are Wednesdays, which are already scheduled as remote learning days. Once we have used two snow days, the remaining storm days will be remote learning days unless power outages prohibit such a decision. This will allow students to enjoy a couple of snow days during the winter months, without prolonging the school year too far into June.
Students will access the remote schedule provided by their teacher(s)/school:
At the High School and Middle School, the remote schedule will mirror the current WEDNESDAY schedule. Students will log-in for the duration of each class period as determined by the instructor and may also be engaged in small group or individual work as assigned.
At the Elementary School and Rowe School, the remote day will involve some synchronous on-line learning opportunities, with individual asynchronous work assigned for the remainder of the school day.
Students will access storm packs for meals.
Note: Families wishing to receive storm packs must contact Blair Currier, Director of Nutrition prior to the day of the storm. Storm packs have an extended shelf life, so planning ahead is encouraged. Please schedule pick-up of storm packs through email (blair_currier@yarmouthschools.org).
School Closure
This option will be used on days when there are significant power and/or internet outages in the district.
All school day activities, in-person and remote, will be cancelled. One instructional day will be added to the end of the school year to make up for each day.
Announcement
If school is to be delayed, held remotely, or closed, notifications are made by 6:00 a.m. as follows:
Through our mobile app (download to your phone following these instructions)
On the Yarmouth School Department website (www.yarmouthschools.org)
On our district Twitter feed: @YarmouthSchools
Via email to all parent/guardian addresses in our PowerSchool database
On various local television and radio stations
The first three methods listed provide the earliest notification, but they also rely on the technology to be working. To ensure you receive proper notice in the event of power failures or technology malfunctions, please check a couple of sources if you are searching for a school closing on a questionable morning.
These are not always easy calls due to the timing and unpredictable effect of some storms. We will make every attempt to hold school as scheduled, and our facilities and transportation employees work diligently to provide a safe commute for students. Still, there may be days when you disagree with the decision that is made. If school is in session on a day when you question your child's safety, please use your own best judgment when deciding whether or not to send your child to school.
Here's to a beautiful Maine winter!